In March 2014 Musée des Arts décoratifs staged an exhibition on the inspirational landscape of fashion designer Dries van Noten.
I worked in collaboration on the conceptual design of the exhibition, and was responsible for plan drawings and three dimensional visualisations.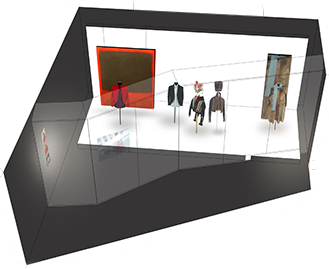 Existing glass case in the Mode and Textile Museum.
Wall / platform principle created for the exhibition.
Example of exhibition principle.